Skills Focused Online Courses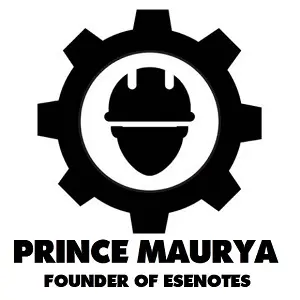 ESE NOTES is a website dedicated to education. We hope that the information on this website will be useful to students and those preparing for competitive exams.
This educational website also aims to inform visitors who want to learn more about various subject areas. Finally, we hope that this website will aid readers in gaining a better understanding of the various topics.
In this photogrammetry chapter, we detailed discuss about photogrammetry, aerial photogrammetry, vertical photograph, scale of photograph, datum scale of photograph, average scale of photograph, flying height, ground co-ordinates & length of a line from a vertical photograph, crab, drift, relief displacement, number of photograph required to cover an area, exposure interval, air base, etc.
In special instrument, we detailed discuss about hand leveling, abney level, indian pattern clinometer, ceylon ghat tracer, sextant, site square, mining dial, brunton's compass, pantagraph, eidograph.
A theodolite is an important instrument used for measuring horizontal and vertical angles in surveying. The system of surveying in which the angles (both horizontal & vertical) are measured with the help of a theodolite, is called Theodolite surveying.
Intermediate sight distance (ISD): On a horizontal curve, the requirement of overtaking sight distance can not always be satisfied. In such cases overtaking is prohibited
Water present in the soil in any form is termed soil water. Many types of sοil water: Ground (Free, Gravity) water, Capillary water, Structural water, and Adsorbed water.
Stay updated with what's happening at
ESENOTES