Roadway / Width of Formation:
It is the sum of with pavement or carriageway including separator (if any) and the shoulder.
Roadways width is the top of highway embankment or bottom width of highway cutting excluding the side drain.
Width of Formation of various class of Road are as follows:


---
Right of Way / Road Land:
It is the area of the land acquired for the road along its alignment keeping In view it's future expansion also.
Construction of a particular type of a building is only permitted with sufficient set back from the road boundary up to Central line.
Width of land for different road in rural areas or as follows: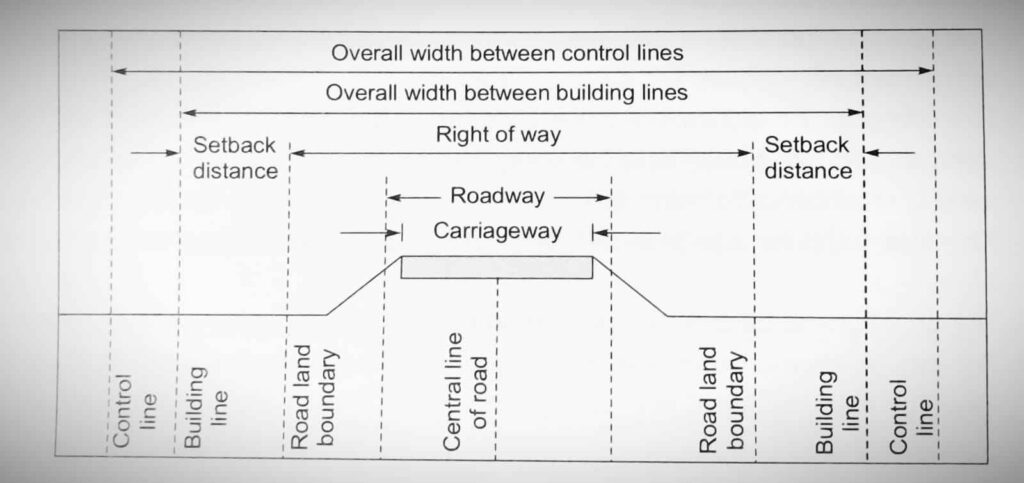 ---
For Detailed Analysis of Highway Engineering Step By Step.